Hospitality maybe reopening soon again to the public, however if you feel like exploring Food & Drink events from the comfort of your own home, below is a guide to some free online events taking place in July.
A guide of 10 Free Online Food & Drink events in July
1. Wine webinars with Soma Jennings and Amelia Singer
Every Thursday in July | 8.30pm – 9.30pm
This wine tasting session hosted by Soma Jennings and Amelia Singer, will feature wine producers and industry wine experts. The session will equip you with wine knowledge and you will be able to answer any questions that you have ever had about wine.
2. Fermenting for Beginners
Wednesday 1st July | 6pm – 6.45pm
You are never to old to learn a new skill!! During this event, trainer Rodrigo Chenkel intends to teach you a new skill you could benefit from. In his session you will learn how to make Kombucha and Ginger Ale from start to end and learn the benefits of fermented drinks.
3. The Future of Restaurants
Thursday 2nd July | 5pm – 6.30pm
As we move closer to the 4th July and the reopening of the hospitality industry, this event hosted by Forward Fooding, questions the future of restaurants. The discussion cover topics such as; What is the future of the dining industry? What will the restaurants of the future look like? Is technology indissociable from the Future of Restaurants?
4. The Great Feast of London
Friday 3rd – Sunday 5th July
The Great Feast of London is a virtual festival delivering food from some of London's best chefs directly to your home, garden gates or local parks. The event is free to attend online, however you will need to pay for your ordered food. You will also be able to order beer and wine from your favourite hospitality outlets. This event is also for a good cause as the festival is partnering with the company, A Plate for London. For every meal ordered during the festival, this will be matched by one for a person in need.
5. Riesling Masterclass with Anne Krebiehl MW
Monday 6th July | 2pm – 2.30pm
Anna Krebiehl, Master of Wine discusses everything you want to know about German Riesling; what makes it so special and why is it world renowned.
6. Baking Class : Bread in Fife – Oatcakes and Variants
Wednesday 8th July | 10.30am – 2.30pm
Colin Lindsay has been running his workshops for 10 years in Edinburgh and has now decided to share his knowledge online. Colin will be teaching a small class on how to create variants of bread including oatcakes. Class sizes are small so book your place early to avoid disappointment.
7. Oolong Tea Tasting
Wednesday 8th July 2020 | 3pm – 4pm – Green Oolong Tea
Wednesday 22nd July 2020 | 3pm – 4pm – Dark Oolong Tea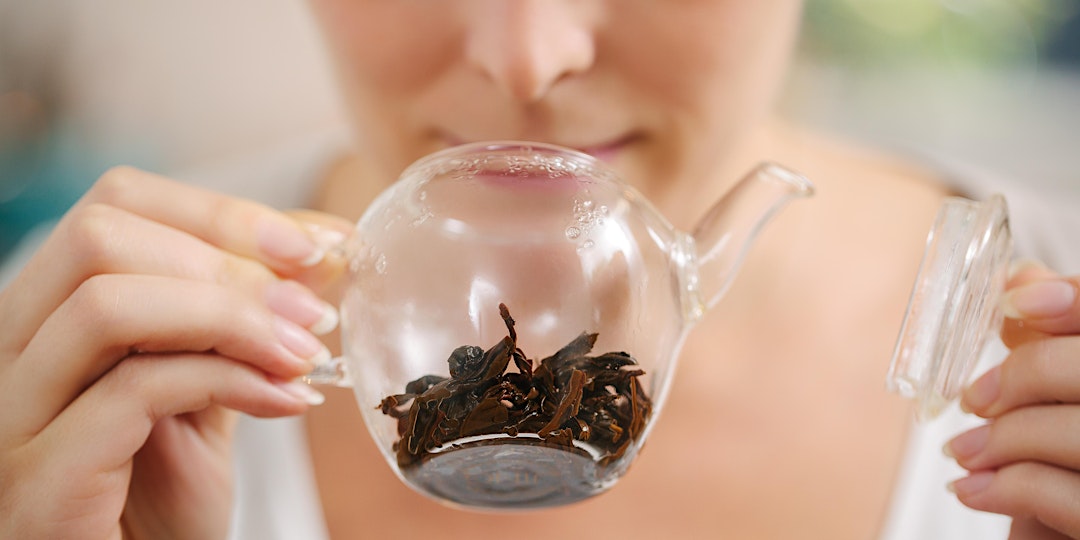 What is Oolong tea and what is so special about it? This event hosted by Jing Tea will definitely keep you informed on the several types and different varieties of Oolong Tea. There will be two events one focusing on Green Oolong tea and the other on Dark Oolong Tea.
8. Live Cooking Workshop with Pasta Evangelists
Friday 10th July | 7pm – 8pm
Learn how to make pasta from scratch with hosts Pasta Evangelists. They will be teaching and demonstrate how to make two pasta shapes from easily sourced ingredients.
9. London Pizza Festival
Between Saturday 18th July 1pm – Sunday 19th July 9pm
The London Pizza Festival will be moving from Borough Market for this weekend online event. You can expect videos and recipes, demonstrations and workshops and lots of pizza related discussions.
10. Bake-A-Long with Jane Beedle
Thursday 30th July 2020 | 4pm – 5pm
Bake along with the Great British Bake Off Finalist, Jane Beedle. She will be hosting an hour of fun demonstrating and provided tips for all of you keen bakers.